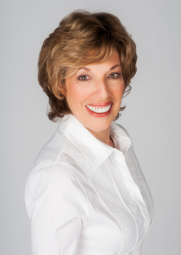 Dale Kurow is a career management expert in private practice.  She helps individuals find success and personal enrichment at their vocations and works with corporations to maximize the potential of valuable employees.
Dale brings 20 years of experience in the corporate, entrepreneurial and academic worlds.  She's been HR Director of a multinational cosmetic company, ran a public relations agency and taught college level business courses.  This breadth of real world experience enables her to identify with the wide spectrum of struggles and career issues that her clients present.
Dale holds a Masters Degree in Career Counseling and has been trained by a master level coach.  She is qualified to administer a battery of assessments, including the Myers-Briggs.
Dale values the balance she has achieved in her life and now models that approach for her clients!
Partial Client List
Alfred Dunner
Avon
Chanel
Christie's
Columbia University
Commonwealth Fund
GCB Health
Leo Burnett
Milrose Consultants
Paul, Weiss, Rifkin
Popkin Software
Prudential Securities
Rockefeller Foundation
Savitt Partners
The Limited
Tourneau
Trickle Up
Wells Fargo
ZenithOptimedia