Dale Kurow, Executive Coaching New York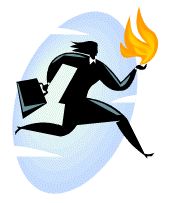 Leading can be hard.
You probably have a great set of technical and/or creative skills or you wouldn't be in your current position. You know you have the potential to grow even further. Perhaps you've inherited your staff, facing leadership challenges you never anticipated -- from thorny human resources issues, such as coaching an under-performing staff member to an unavailable boss. You need strong leadership skills to build your team and reach your potential as a leader.
You can't be an expert at something you never learned!
Perhaps you've read "leadership" books or taken leadership-executive coaching workshops, and yet you are still not clear on how to tailor those leadership techniques to your situation. The solutions all seem too boilerplate. Well, it's been proven that attending leadership or executive coaching classes or reading management training books alone will not change your behavior or approach. (You've probably proven this to yourself.) And you are faced daily with issues that you need to resolve now. Don't give up - there's a way to broaden your leadership skills and perform at a higher level.
Hello, I'm Dale Kurow, Executive Coach.
For over ten years, I've worked successfully with executives just like you, helping them to overcome barriers that previously seemed insurmountable.
Only by having a caring, committed partner by your side will you get the customized support you need to make lasting behavioral changes. I offer that level of support and experience.
---
"I am an investment banker with a top ten MBA. I wouldn't settle for just any executive coach. What sets Dale apart from other coaches is her real-world business experience and an adaptive style she brings to her work. Dale's advice is practical and effective. If you haven't ever used an executive coach, or have had lukewarm success with others, I highly recommend that you try working with Dale."
-
Kumar, S., Senior Associate, Investment Banking
What you'll learn in the course of honing your leadership skills:
Leverage and reinforce your strengths.

Discover new approaches to managing that build upon your current style.

Meet your department objectives in a more timely fashion and with ease.

Communicate more effectively with your staff.

Forge alliances and strengthen critical relationships.

Polish your leadership style.

Gain more confidence and poise.

Improve your overall performance and attitude.

Build leadership skills that you can use in any position, company or industry.

---
"As a senior HR executive with over 20 years of experience, I was at a crossroads in my career. When I was at my lowest point, Dale stepped in and totally refocused my energy. With her very personal and caring style, she helped me understand what is important to me personally and from a career perspective. I give Dale tremendous credit for helping me find a position, in some ways a new start, that 6 months ago I wouldn't have believed to be attainable."
-
Cindy D., Sr. VP Human Resources, Fortune 500 Company
Steps we'll take toward more effective leadership:
Clarify what you need to change.

Administer an assessment (the Coaching Report for Leaders-CPI 260) to better understand how effectively you are performing in 5 key management areas:


Self-Management

Organizational Capabilities

Team Work and Team Building

Problem Solving

Sustaining the Vision


Based upon the results of the assessment and your goals, create an action plan of the major areas you will work on.

Using real-world business examples, identify your current leadership style and start using new behaviors and techniques.

Receiving focused individual feedback, suggestions and support, continue to build your skills as a leader.

Take the first step today.
You can be excited about being in a leadership role and look forward to work each day. You'll be in control of your staff and your objectives. You'll manage up more effectively. You'll gain the respect of your peers and subordinates. You'll build on your strengths and find your leadership style. And you'll position yourself for promotion.
Don't struggle alone - working with me you'll have an experienced, caring and expert executive coach on your side.
For a start, judge your current leadership skills by taking my free
Leadership Quiz.
Then, to set up a
free
consultation either in person in my New York City office or via the telephone, please click the contact me link below and send me your information. Thank you!